# 19 in our Waikiki map.

Hotel Name: .... Hawaiiana Hotel and Dorm.
Category:......... Budget. (below 1 star)
Address: ......... 260 Beachwalk St.
BANKRUPTCY ALERT
This hotel has closed it's doors, please read more on this local newspaper article.

This property was originally built in 1955 and operated as a Hotel for over 50 years until July 2009 that filed for bankruptcy.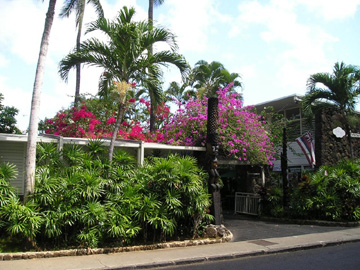 Please call Discount Hotels Hawaii at (808) 394-2112
for the best deal for a Waikiki Hotel of similar quality.